The ORIGIN OMEGA Is TechRadar Approved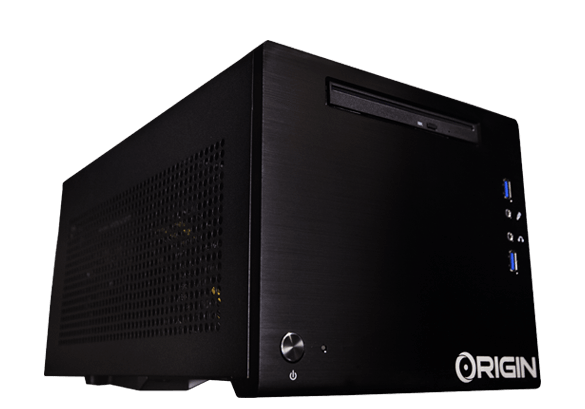 The holiday buying season is about to shift a few gears into overdrive, with many gamers looking to buy a new gaming PC or upgrade their existing rig to play all of the new titles being released just in time for the holidays like Assassin's Creed Syndicate or Call of Duty: Black Ops 3, released last week to positive reviews. With buyers gearing up to buy new gadgets and technology, many websites are already releasing their holiday gift guides, and none other than TechRadar recently mentioned one of the ORIGIN PC products.
The ORIGIN PC OMEGA was singled out for being fully customizable for the living room and its advantages over the upcoming Steam Machines. The PC is flexible enough to be used as a powerful gaming PC or a home theater system, and can be upgraded to support the latest high-end Intel i7 processors and NVIDIA GPU, including the Titan X.
OMEGA uses a top of the line HTPC chassis yet remains incredibly compact so it can fit nicely next your existing living room electronics like a gaming console or a Blu-ray player. Despite its small size the OMEGA can pump out 4K graphics with a capable display, it is designed to remain cool even when playing games on the highest settings, and it works with Steam's "Big Picture" mode. Use your XBOX controller to play your PC games on your TV!
If you would like additional information on ORIGIN PC's line of computers or to order one of our custom computers, call 1-877-674-4460 to speak with a sales representative. We offer 24/7 customer support and worldwide shipping options.
Social Feed